Beach Package
Your Tropical Getaway to Sal, Cape Verde!
If Cape Verde isn't on your bucket list, it will be now! This package offers you the chance to relax on the beach, snorkel in crystal clear waters, and explore the volcanic islands in the Cape Verde archipelago.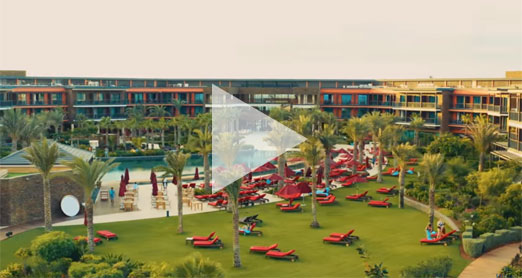 What's included:
Round-trip airfare from Washington Dulles or Boston to Sal, Cape Verde
6 nights of accommodation from one of the following 5-star resorts: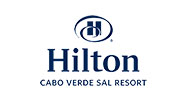 The Hilton Cabo Verde Sal Resort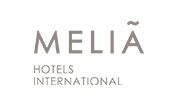 Melia Dunas Beach Resort & Spa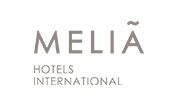 Melia Llana Beach Resort & Spa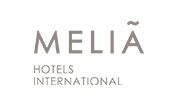 Melia Tortuga Beach
Package Details
Speak to one of our partner tour operators to get the best pricing for your vacation.
Prices listed are per person, based on double occupancy and availability.
Pricing may change without notice.
The Cape Verde Experience
Location, Weather, & Currency
Cape Verde is an archipelago of 10 volcanic islands 370 miles off the coast of Western Africa.
With average year-round temperatures between 77-85 degrees, the subtropical climate of Cape Verde is the ideal beach destination.
Cape Verdean Escudo: 95-105 CVE = 1 USD
Activities
Buggy desert adventure
Turtle watching
Island tours
Horse riding
Cave exploring
ATV tours
Fishing
Hiking
Shark Watching
Snorkeling
Sailing
Museum hopping
Culture, Cuisine, and History
The cuisine in Cape Verde is West African. Which is heavily influenced by Portuguese, Southern and Western European cuisine.
The blend of Portuguese and African traditions is vibrantly present in Cape Verde's music, literature, and art.
Language and Religion
The people of Cape Verde speak Portuguese and Creole. English is widely spoken amongst the tourist establishments.
Both Christianity and Catholicism are widely popular in Cape Verde.
How to book:
Contact one of the following tour operators: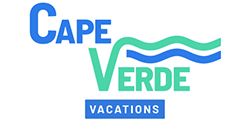 Cape Verde Vacations
7013 Backlick Ct.
Springfield, VA 22151
Tel: (888) 391-5001
sales@capeverdevacations.com

Sun Travel Agency
598 Warren Ave
East Providence, RI 02914
Tel: (833) 389-0105
suntravelagencyri@gmail.com

Neves Travel
1545 Acushnet Ave
New Bedford, MA 02746
Tel: 1 (508) 996-1332
www.nevestravel.com
info@nevestravel.com
Flight schedule
CABO VERDE FLIGHT SCHEDULE
CABO VERDE
NON-STOP
WAS DC (IAD)SAL, CVMonday, Thursday, Saturday
SAL, CVWAS DC (IAD)Wednesday, Friday, Sunday
BOS (MA)PRAIA, CVTuesday
PRAIA, CVBOS (MA)Monday
BOS (MA)SAL, CVSaturday
SAL, CVBOS (MA)Tuesday
BOS (MA)SAL, CVTuesday
SAL, CVBOS (MA)Friday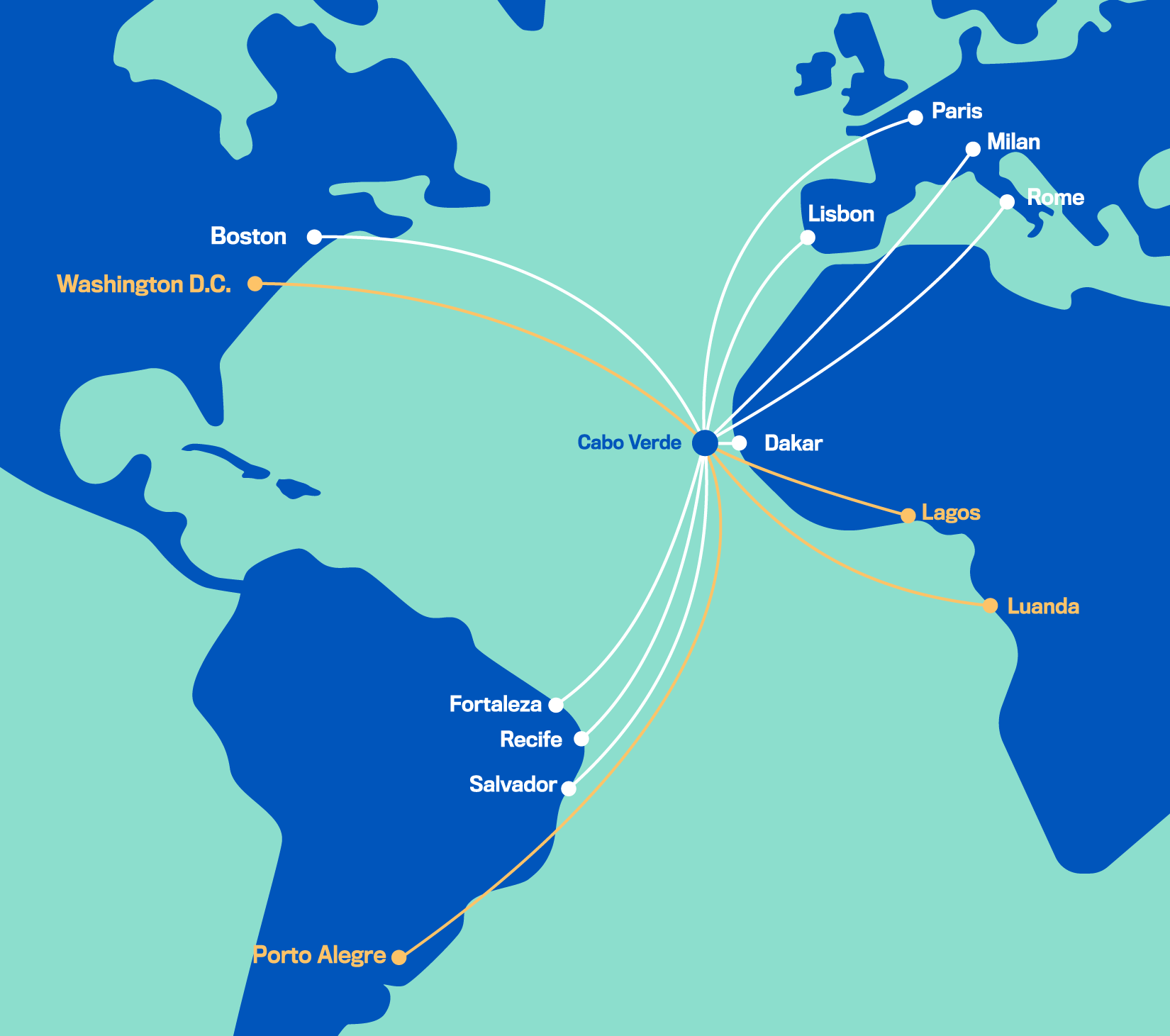 View Larger Map
About Us
Welcome to your journey between cultures.
At Cabo Verde Airlines, we fly to the beat of our own drum. Our island nation is a unique fusion of different things coming together and that's what we stand for as an airline: to unite people and uncover the wonders of the world.
So, welcome on board.
Morabeza.